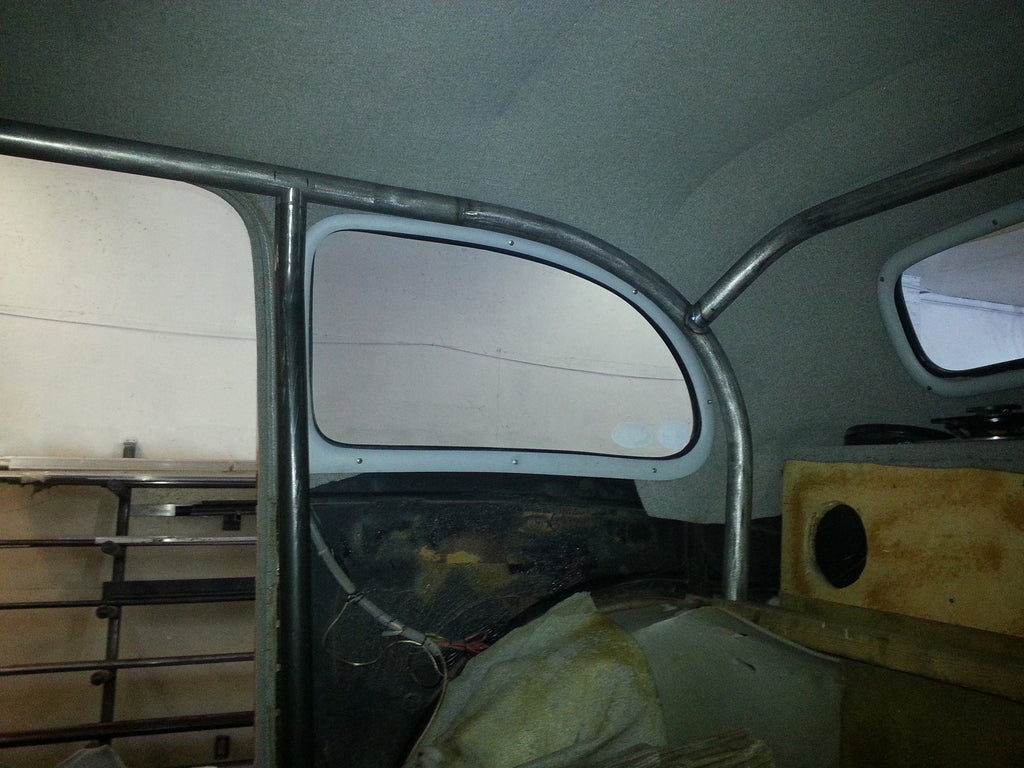 CHE Performance
Anglia Roll Cage
---
Custom 6-pt rollcage for a 1951 Anglia Coupe.  Cage was built using 1-5/8 Chrome Moly Tubing.  The tubing was rolled in the rear to match the radius of the rear quarter windows, and fully Tig Welded.
The forward bars were brought down inside the dashboard.  This makes for a significantly more difficult job than putting the bars in front of the dash but the results are well worth it, creating a much cleaner finished product.
Price for a job similiar to this is between $2000-2500 depending on options requested.
---
Share this Product
---
More from this collection