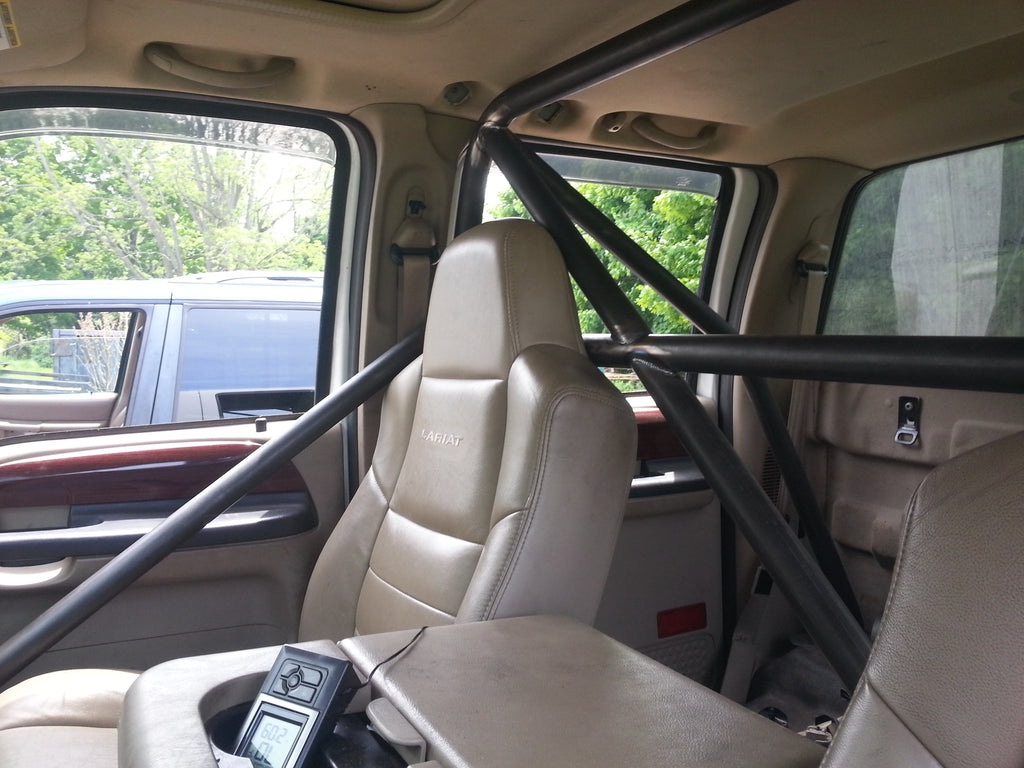 CHE Performance
Custom Ford F-350 Diesel Rollcage
---
Warren Diesel brought out their 8000lb F350 Crew Cab Diesel Truck for a roll cage install. This beast consistently runs low 11 second quarter miles and is shooting for 10's with some weight reduction and a couple tweaks to the powerplant.
The cups in the main hoop baseplates are for the body bolts.  This ties in the body of the truck to the frame without relying on the sheet metal of the cab alone. 
Another strength consideration to this cage was the main hoop diagonal bar.  This significantly increases the rigidity of the entire cage.
As with all of our rollcages, the tubes are all completely tig welded.  All tube attachment points are tig welded to the baseplates and the baseplates are mig welded to the sheetmetal of the vehicle.
A cost for this type of project will be between $1500-$2000 depending on the options requested by the customer.
---
Share this Product
---
More from this collection